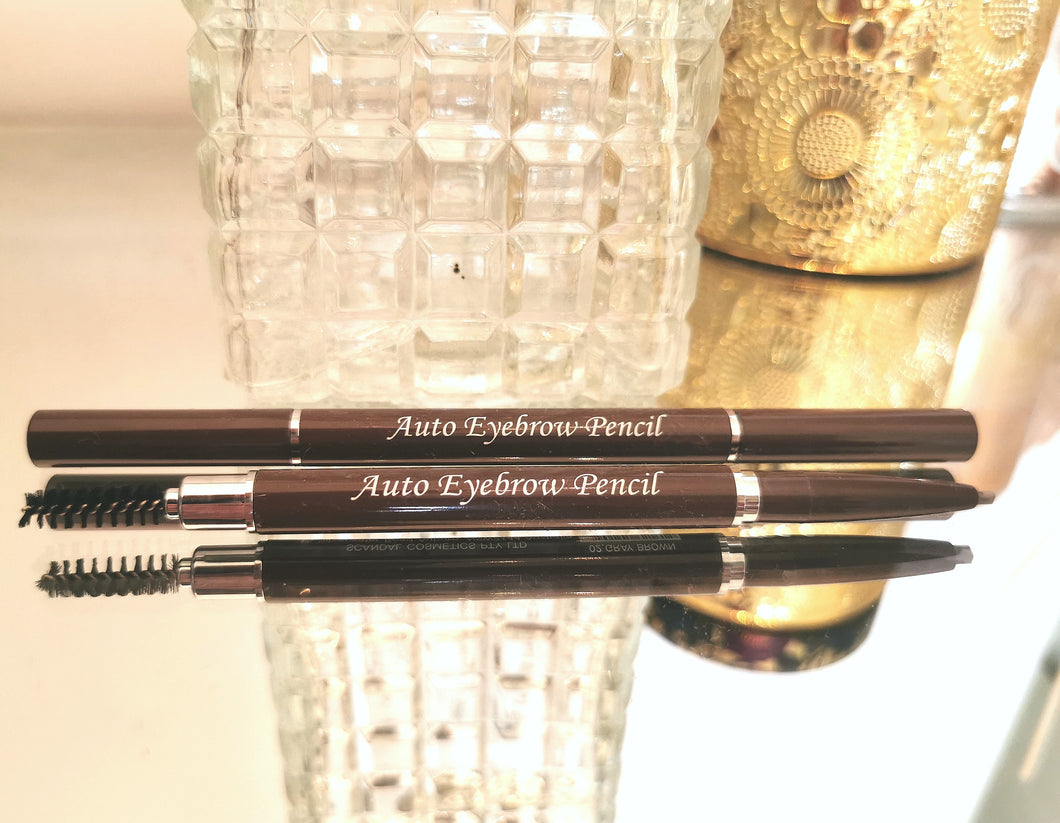 Eyebrow Pencil
This pencil is easy to use.
This is the perfect colour for just about every woman's brow, from blondes to brunettes and of course red-heads, it blends beautifully.

One side has an angled end which never has to be sharpened, and used in little strokes and the other side, it has a wand which brushes your brows into shape.
You will never need to find another Eyebrow Pencil ever again.